Le Mans Debut - 2004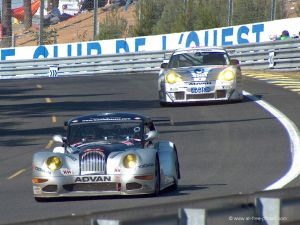 I was digging around the internet and found this race report from Adams debut Le Mans race in 2004 - blog by Mark White, HigherSites.
Adam Sharpe race report:
Sharpe makes his point in Le Mans
Adam Sharpe successfully completed his debut in the gruelling Le Mans 24 Hours yesterday, the 19 year old from Taunton, Somerset, joining team mates Neil Cunningham and Steve Hyde in bringing the Morgan Works Racing Aero GT car to the finish. The team endured a series of technical problems but recovered well, the Morgan Aero 8GT lapping consistently and benefiting from some very strong work by the pit crew to help recover from some lengthy delays.
Sharpe was delighted to finish, the tiny British team overjoyed at reaching the end of the dramatic French event. Although not officially classified due to having completed fewer than the 264 laps required, the Morgan team's efforts were recognised by the organisers, the ACO, the crew winning the ESCRA prize for providing the best technical support during the event.
"Naturally I am delighted that we made it to the finish," said Sharpe," and it was due to a terrific team effort. Although we lost a lot of time, particularly when Neil stopped on the track with a fuel pressure problem caused by an air lock, we managed to recover well and I just enjoyed driving on such a fabulous track. We received massive support from the fans and it was terrific not only to represent Morgan here at Le Mans but also to be part of the British efforts at the event. We learned a lot and I am confident that we can come back much stronger next year."
Sharpe drove a total of 6 stints during the event and commented; "Driving at night time in Le Mans is an amazing experience and I coped without any problems, the physical side was fine too. I'd trained a lot and anyway you just learn to live on the adrenalin and get on with it. I'd like to thank everyone on the Morgan Works Race Team for their efforts, not only over the past week, but really in pulling the show together this year. It's been a great introduction to Le Mans and I cannot wait to get back and try again next year."
How things have progressed since then - now he trains other race drivers how to master the craft. You can find out more information on race driver training at asmraceteam.com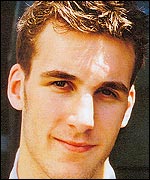 Headlines: